Near 2020, a sudden novel coronavirus spread from Wuhan, breaking the upcoming Chinese New Year, and all Chinese were under great pressure.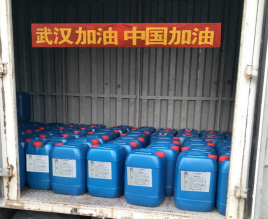 In the first time of the outbreak, CHENHUA put the health and safety of employees in the first place, quickly set up an outbreak response team internally, and coordinated the whole group to do a good job in outbreak prevention and control. The company paid main attention to employees in Hubei province, kept in touch with them, and cared about the health of employees and their families. In the face of the virus, whole Chinese are united, to fight the virus. CHENHUA is not an exception, and is well aware of their social responsibility.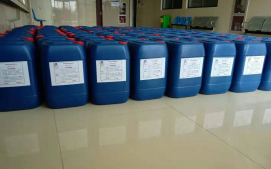 After getting the news about the shortage of disinfectant, some employees voluntarily gave up reunions with their families during the New Year holiday and return to work on the production of disinfectant. President Yu is also working together in the production line to ensure the safety of production and quality of product. On February 3, CHENHUA donated the first batch of disinfectant to the Baoying County Center for Disease Control and Prevention for the prevention and control of the virus in the county.
Go Wuhan, go China!